Garments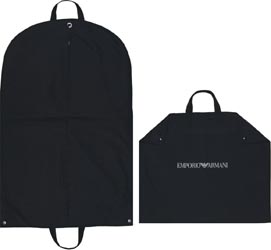 AW-362 Eco-Friendly Garment Bag

Colors

:

Forest Green, Red, Black, Blue or Off-white

Material

:

Non-woven Polypropylene

Size

:

23 1/2"W x 38 1/2"H

Imprint Area

:

6"W x 4"H

Features

:

Full front zipper. Easy to carry when folded in half with durable handles. Once folded you can fold down the two corners and snap close to other side for easier handling.