Aprons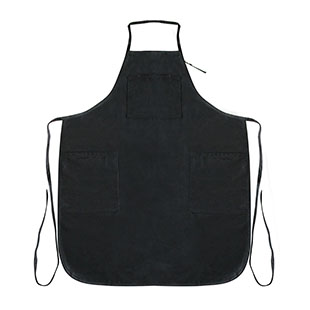 AO-0131 Nylon Apron with Adjustable Neck and Waist Ties

Colors

:

Black, Blue, Green, Red or White

Material

:

Nylon w/Clear Coating

Size

:

26 1/2"W x 34"H

Imprint Area

:

5"W x 2"H

Features

:

Durable nylon apron with PVC durable backing. Features adjustable neck snaps and adjustable waist ties. Includes middle chest pocket and two additional waist pockets.